Awesome copy. Awesome training. Awesome people.
Awesome writing helps you rise above your competitors, cut through the noise, and get noticed in a crowded marketplace.
It's your Awesome Quotient, and it's the key to standing out, speaking up, and telling a story the world wants to hear.
The research is clear: using the right words helps businesses attract more buyers, enhance visibility, and improve credibility. Awesome writing helps you rise above your competitors, cut through the noise, and get noticed in a crowded marketplace.
Creative captivating content
The right words lead your audience from your header to where you want them, the call to action/contact page. We make your message stick, whether it's on your website, in your brochure, on your film or social network page. 
Let us help you captivate your audience.
Power your personality, engage your audience
Integrated campaigns don't just say the same thing on different channels. They make your story come to life. On TV or Twitter, your phone, or on the side of a pen. We can help you engage your audience, whatever media mix you choose. Get more power to your people.
Add passion to your press coverage

We help you tell the stories that move your target audiences, so you connect with them, and they quickly get who you are and why you're special. Our expert writers craft your releases, case stories and press kits so you leave your mark with the right people in the right way.
Clear, concise, consistent. So your audience gets it!
Our talented, offsite technical authors write clear, concise, and consistent text that helps demystify products and services, lowering support costs and shortening release cycles. We can help you with your projects for user guides, training materials and much more.
Get your writing right. Contact us today.
Transcreation and translation
Adjusting your copy, keeping your message
We make sure your texts remain engaging, relevant and credible in English. Whether you want to translate your website or printed material, or need to be persuasive at your conference, we make sure it gets done – on time, and on quality. Let's translate your message into profit by clicking here now.
Copy editing / proofreading
Sharpening your sales pitch
Keep your content on message with our proofreading and copy-editing service. We'll iron out the errors and add some oomph, so your text is as professional and polished as it can be. Welcome to the sharp end.
Awesome business are built on better writing
Words are a powerful currency in the business world. Research shows that quality writing attracts more buyers, enhances visibility, and builds credibility.
Yet many businesses haven't learned how to harness the power of awesome writing, and don't realize how much it's holding them back. To cut through the noise. To find the right words – every time. And it can transform your business. Research confirms it. Great writing can:
Make your writing awesome in just one day with an intensive awesome English writing workshop.
You'll discover…

6 ground rules for awesome writing
Which words work—and which fall flat

The 4 audience reactions every great ad evokes

Mastering the zen of banner ads

8 steps to the perfect sales letter

New rules for writing for the web

How to create PR buzz that brings in business

Developing a distinctive tone of voice

How to write ads that write themselves
And much more. Bring your biggest challenges to this one-day intensive and get one-on-one feedback to help you improve the quality and impact of your writing.
Say hello to the awesome people behind Simply Awesome!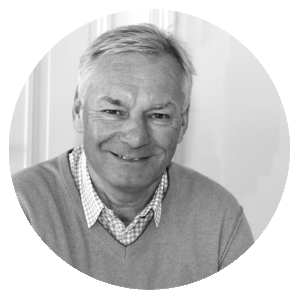 Paul Steele
Is a business copywriting professional with 25 years of experience.
He has created copy for most major companies in south Sweden.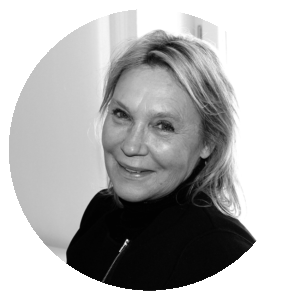 Pia Hellberg-Lannerheim
From Malmö to Manhattan, Pia has driven projects and written
public sector bids for both the local municipality and the EU.